---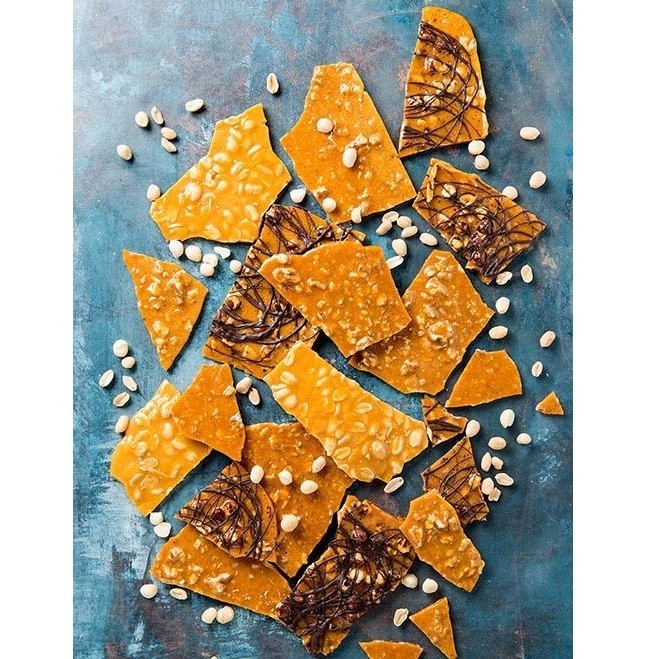 Brittle
---
Lime & Coconut Brittle
An unusual but delicious brittle. Tastes like a slice of summer. Freeze dried lime and toasted coconut mixed together in a crunchy caramel brittle. Topped with swirls of couverture white chocolate.
Macadamia Brittle
What's more Australian than macadamias? Maybe macadamias in brittle? This very popular brittle is our newest and quickly becoming the most popular.
Peanut Brittle
What's not to like about Peanut Brittle? Salty and sweet at the same time. Packed full of peanuts, crunchy, and definitely moorish. This one is handmade and is made with the very best of ingredients.
Peppermint & Dark Chocolate Brittle
Crunchy peppermint caramel brittle swirled with couverture dark chocolate.